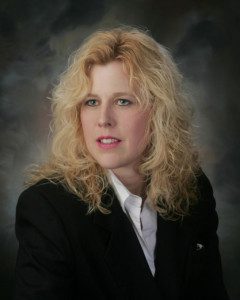 Kathleen Armstrong, AIA was raised in the farming community of Pompey's Pillar, east of Billings.  While growing up in a small farming area, through her involvement in the community, she developed a strong value system for hard work and perseverance.  Her family's love of the outdoors and environment was passed along to her at an early age, along with the value of sustainable design and the impact our built environment has upon our natural resources.
Kathleen graduated from Iowa State University in Ames, Iowa.  She studied architecture and philosophical studies, graduating with a Bachelor of Architecture in 1993.  The opportunities of studying in the mid-west allowed for her to comprehensively study Prairie Style Architecture, and the works of Frank Lloyd Wright.
While attending school in Iowa, she longed to return to her roots in Montana.  Kathleen returned to Montana upon graduation, and served her internship in Billings, where she completed the national architectural licensing exam.
Since joining Spectrum Group Architects PC in 2002, Kathleen has continued to implement quality design with practical techniques and materials, while maintaining all code requirements.  Kathleen personally understands the aspects and ramifications of ADA compliance, for both residential and commercial applications, as well as the effects those requirements have upon our buildings and environment.
Kathleen is a LEED Accredited Professional (LEED-AP).  She has the knowledge and skills to successfully administer green building practices and principles for the LEED Green Building Rating System.
In 2005, Kathleen was recognized as one of the top 40 business leaders in Billings under the age of 40 (40 under 40) by the Western Business Journal.  Kathleen is a member of Zonta International, Past President of the Billings Architectural Association, Board Chair for the Yellowstone Historic Preservation Society, and Committee Chair, Den Leader and Cub Master for local Cub Scouts.