"It has been said that, at it's best, preservation engages the past in a conversation with the present over a mutual concern for the future."
Spectrum is committed to the preservation of the historic fabric of our wonderful architectural heritage; our historic structures are one of our most significant links to the past. Spectrum's preservation philosophy aims to refurbish existing buildings, to connect the past with the present and the future. Each new project presents new opportunities.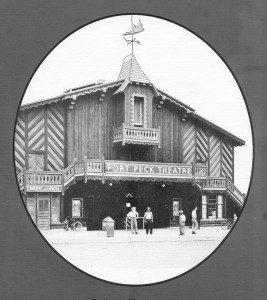 Fort Peck Theater exterior preservation (historic photo from the Core of Engineers).